So, I kinda backed out on my promise to post pictures the other day. Oops. I really hate uploading. But, I finally got around to it.

Check out the cakes! And, I realize my child needs a haircut, but it's impossible to give a 1 year old a trim.



My mom made the round cake (Alex's very own cake) and her friend made the pirate ship cake (for everyone else)



Loved his car!



Running around the house tangled in balloons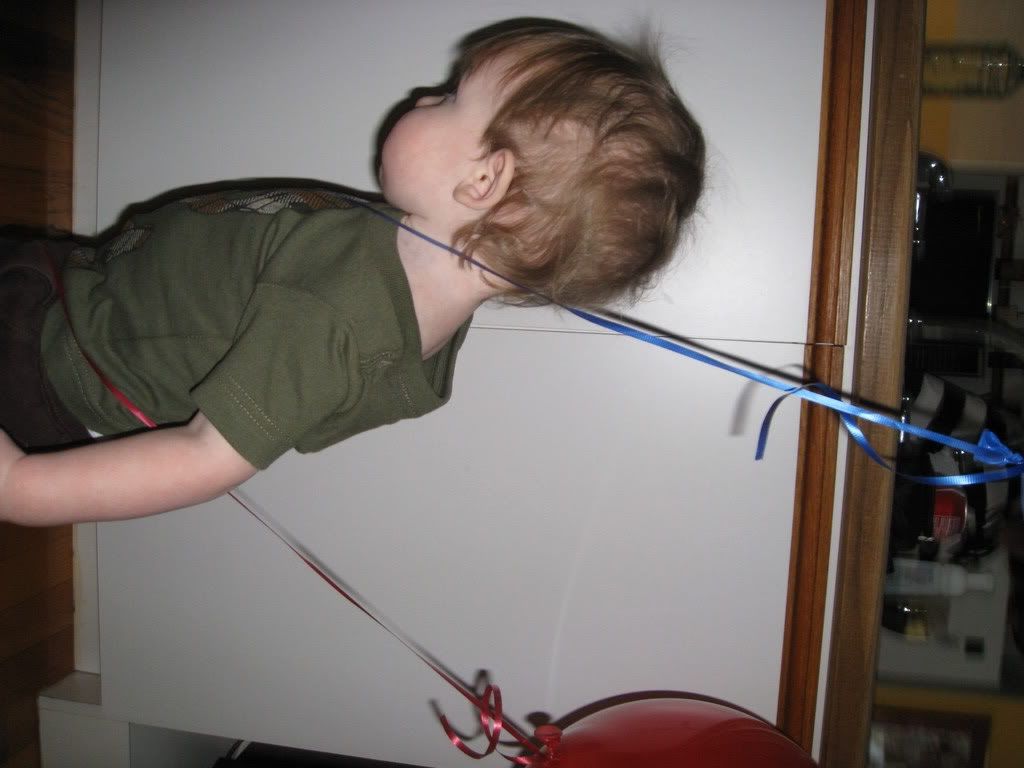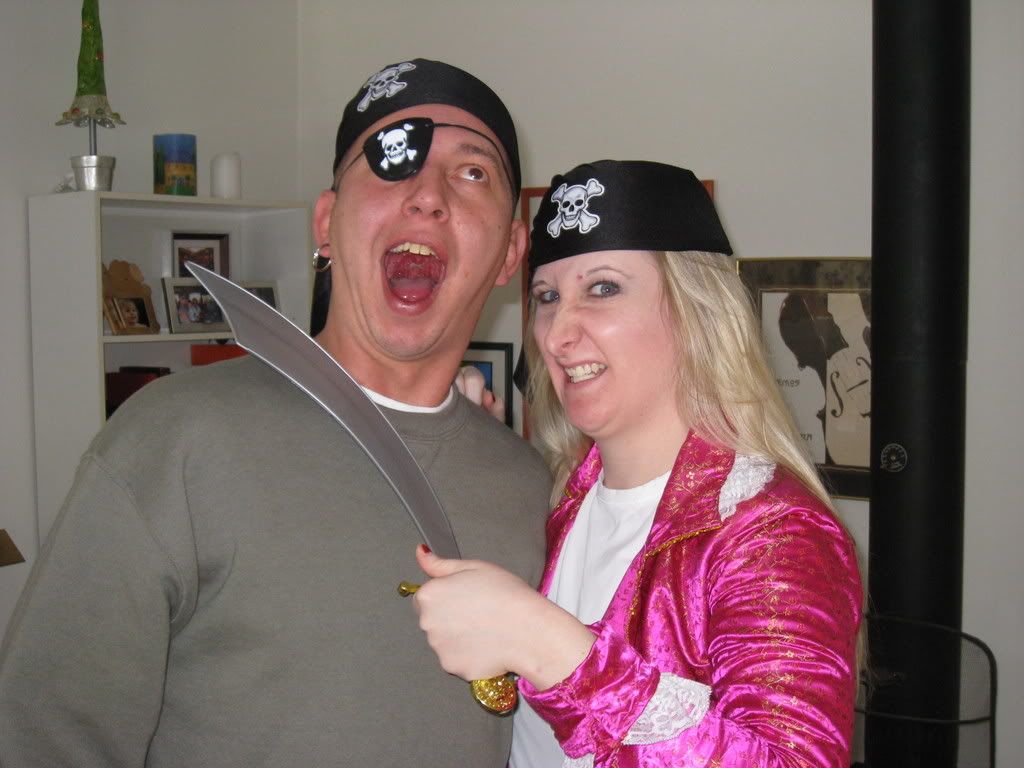 A rare photo of me: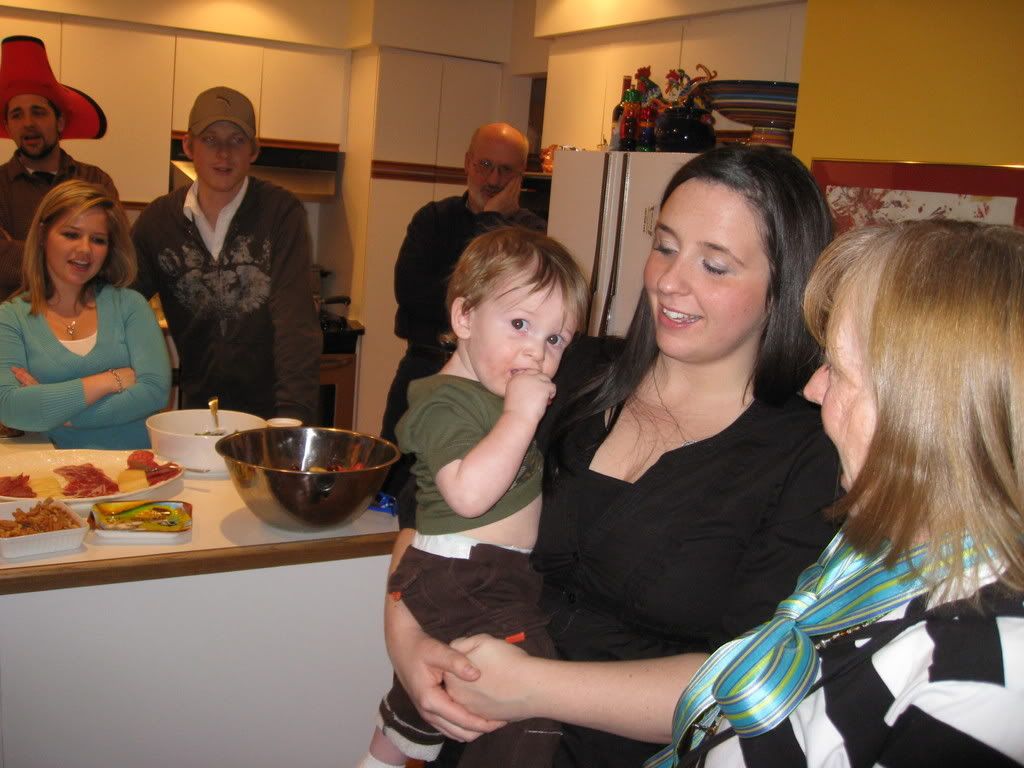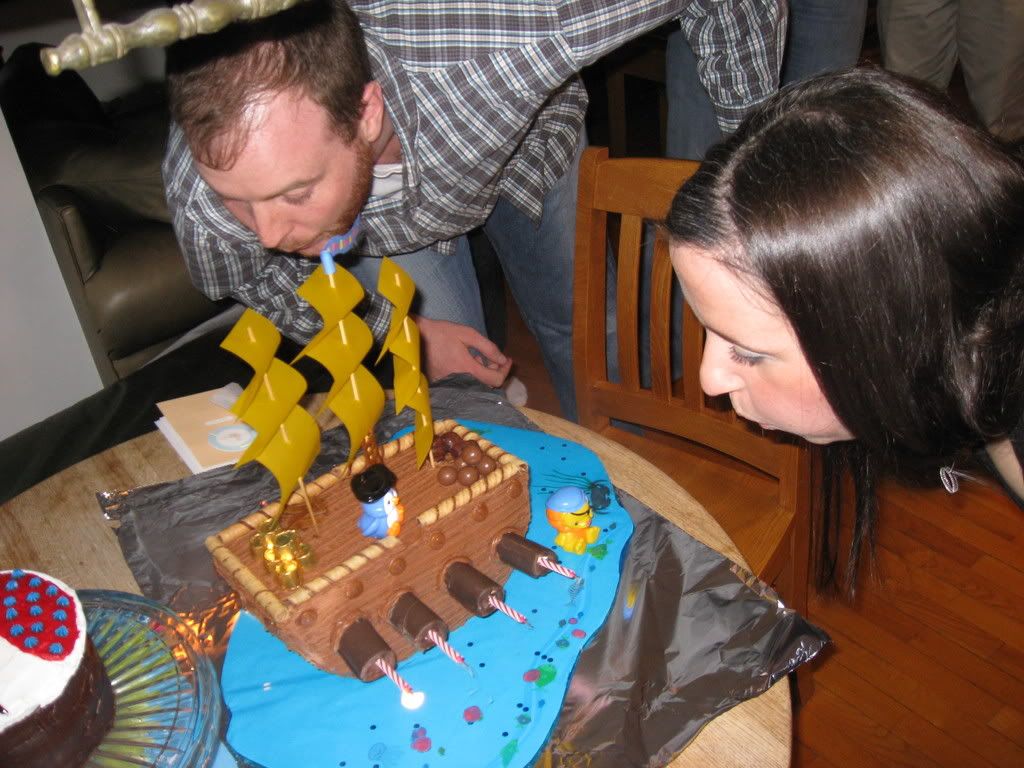 Not quite sure about the cake: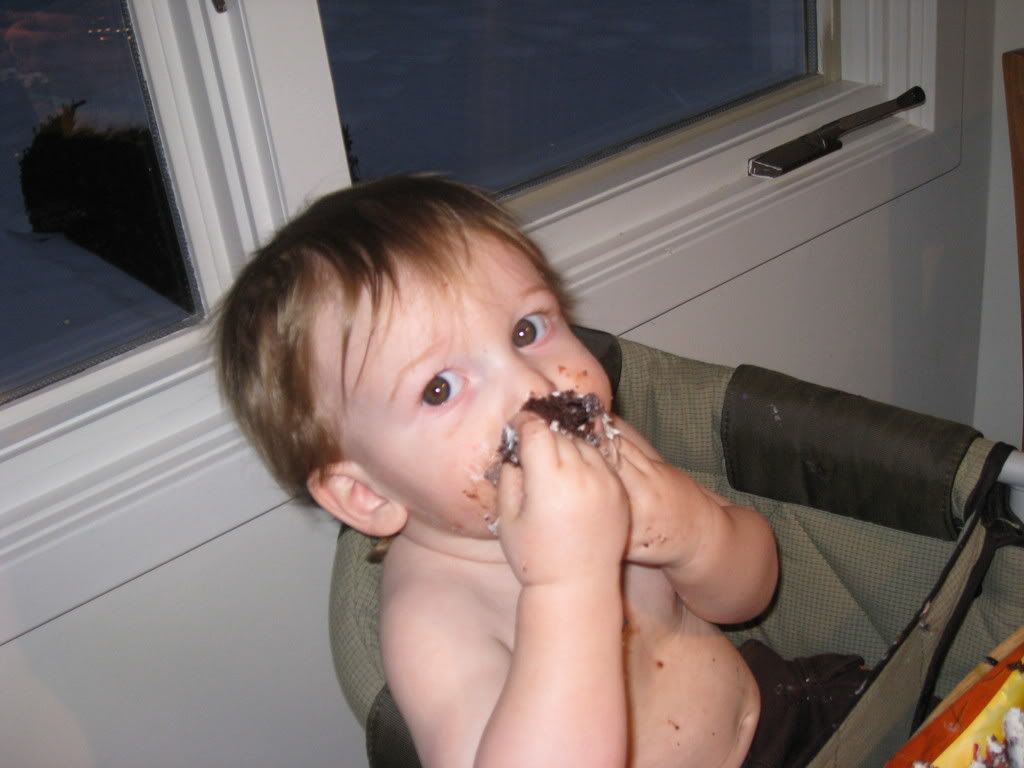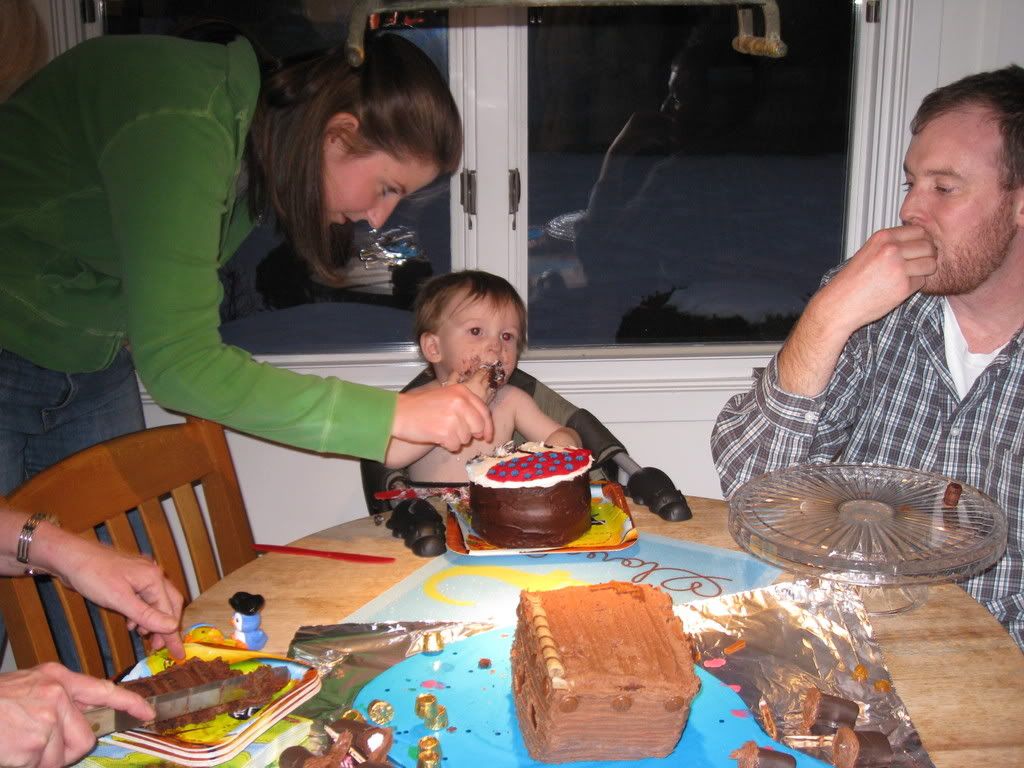 Enough, mom!!